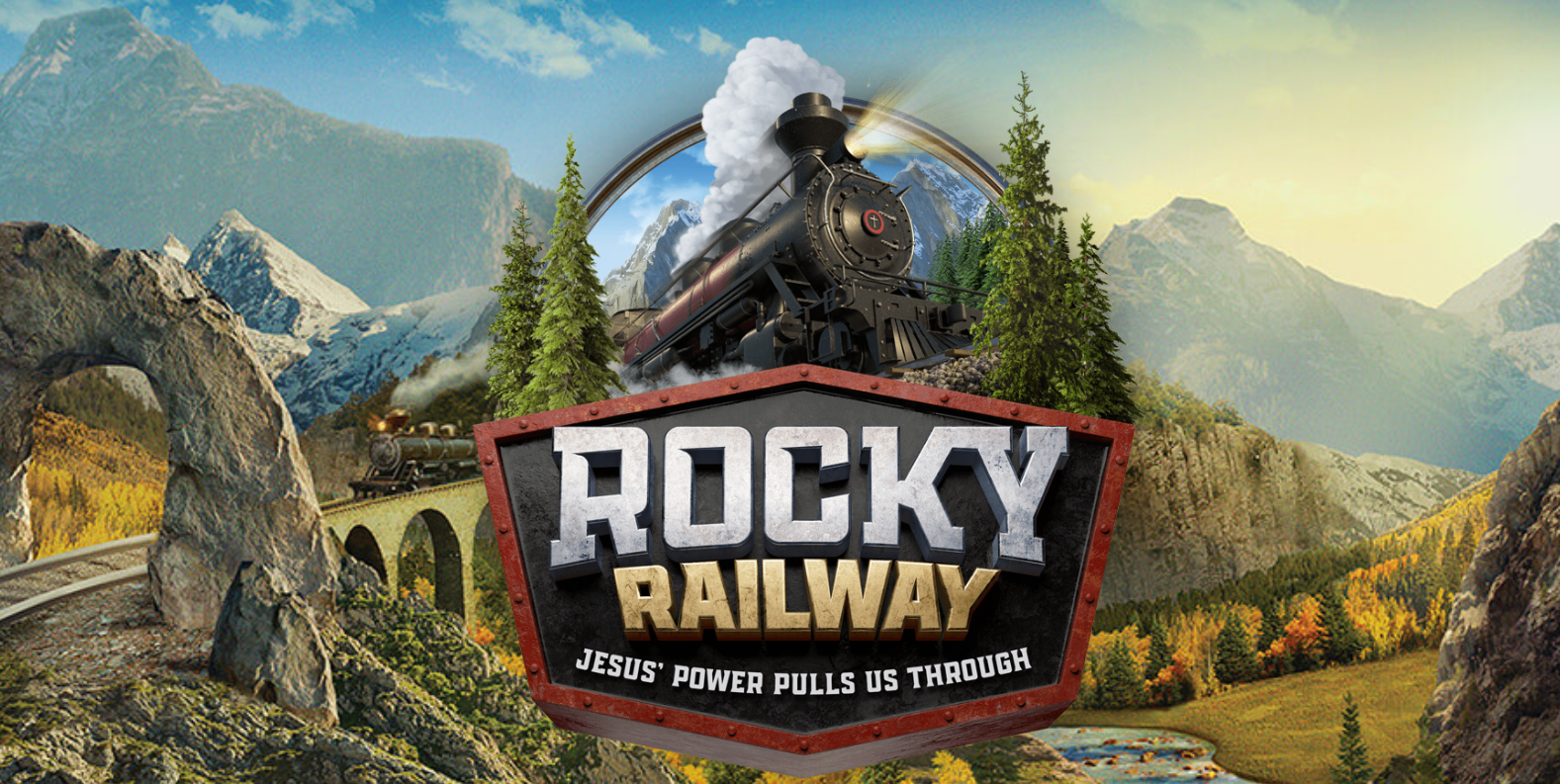 Vacation Bible School – Rocky Railway
FREE for kids age 3 – just completed 5th grade
June 21 – 25, 2020
Climb aboard for mountains of fun at Rocky Railway! On this faith-filled adventure, kids discover that trusting Jesus pulls them through life's ups and downs.
If you have questions, contact us here.
Week in Review


Day 1


Jesus' power helps us do hard things.
"For I can do anything through Christ, who gives me strength. " Philippians  4:13


Day 2


Jesus' power gives us hope.
"So be strong and courageous, all you who put your hope in the Lord! " Psalm 31:24


Day 3


Jesus' power helps us be bold.
"He gives power to the weak and strength to the powerless. " Isaiah 40:29


Day 4


Jesus' power lets us live forever.
"The Spirit of God, who raised Jesus from the dead, lives in you. " Romans 8:11


Day 5


Jesus' power helps us be good friends.
"Love each other in the same way I have loved you. " John 15:12
Check back after Easter for registration.